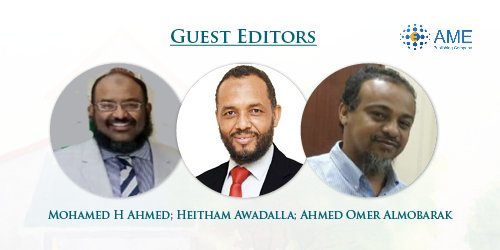 In this special issue we have tried to highlights the contributions of Sudanese medical diaspora and local non-governmental organizations (NGOs) in the development of the health care system in Sudan. The reader may find the special issue covered different disciplines and this can be attributed to the contributions of different specialists.
More are coming......
Disclosure:
The series "The Role of Sudanese Diaspora and NGO in Health System in Sudan" was commissioned by the editorial office, Journal of Public Health and Emergency without any sponsorship or funding. Mohamed H. Ahmed, Heitham Awadalla and Ahmed O. Almobarak served as the unpaid Guest Editors for the series.