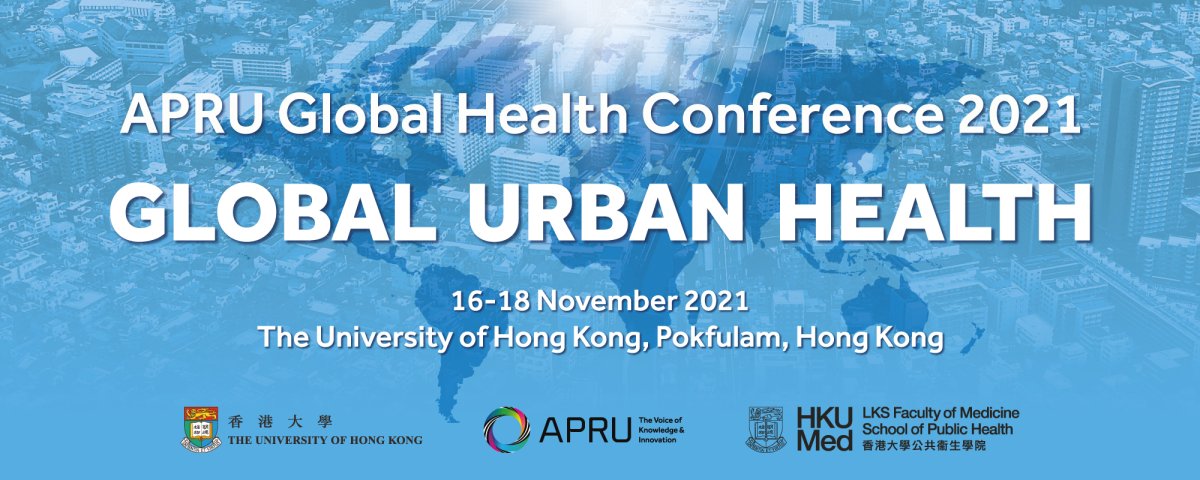 Call for Abstracts
HKU School of Public Health will be hosting the APRU Global Health Conference 2021 virtually from 16 to 18 November 2021. The Conference aims to facilitate inter-institutional and inter-sectoral exchanges of world-class expertise and cutting-edge findings on global urban health, and to provide a forum for academics to brainstorm solutions to today's pressing challenges. Details can be found at the conference website: https://www.aprughc2021.org/.
With the theme of "Global Urban Health" this year, the Conference is now calling for abstracts from around the world.
Abstract Themes
• Non-communicable diseases (e.g. mental health, smoking, diabetes, cardiovascular disease cancer)
• Infectious diseases
• Environment, health & active lifestyle (e.g. air pollution, climate change, physical activities, ageing, occupational health & safety, maternal & child health/reproductive health)
• Health systems & governance
• Smart city / technology
• Global health education & training
• Others (e.g. migration/displacement, natural disasters)

Special Offer
Full registration fees will be waived for student presenting/first authors whose abstracts are accepted.
Submission
Abstracts must be submitted via the Abstract Submission Portal by 1 August 2021 at 11:59pm (Pacific Time).
Modes of Presentation
Upon acceptance, abstract submitters can choose one of the following modes of presentation:
• Oral presentation via a 10-min pre-recorded video
• Poster presentation via an e-poster

The videos and e-posters will be displayed during the virtual conference.
Abstract Publication
All abstracts accepted for oral presentation will be published in the Journal of Public Health and Emergency (JPHE).
Important Dates:

| | |
| --- | --- |
| Callfor Abstracts: | 3 June |
| Online Registration Opens: | Mid-late June |
| Abstract Submission Deadline: | 1 August |
| Abstract Acceptance Notification: | 31 August |
| Abstract Videos & Posters Submission Deadline: | 15 October |
| Deadline of Online Registration & Payment: | 15 October |
More Details
Please visit the following webpages:
• Abstract Regulations & Guidelines
• Oral Presentation Guidelines
• Poster Presentation Guidelines
• Programme at a Glance | 2021 APRU GHC (aprughc2021.org)
• Speakers | 2021 APRU GHC (aprughc2021.org)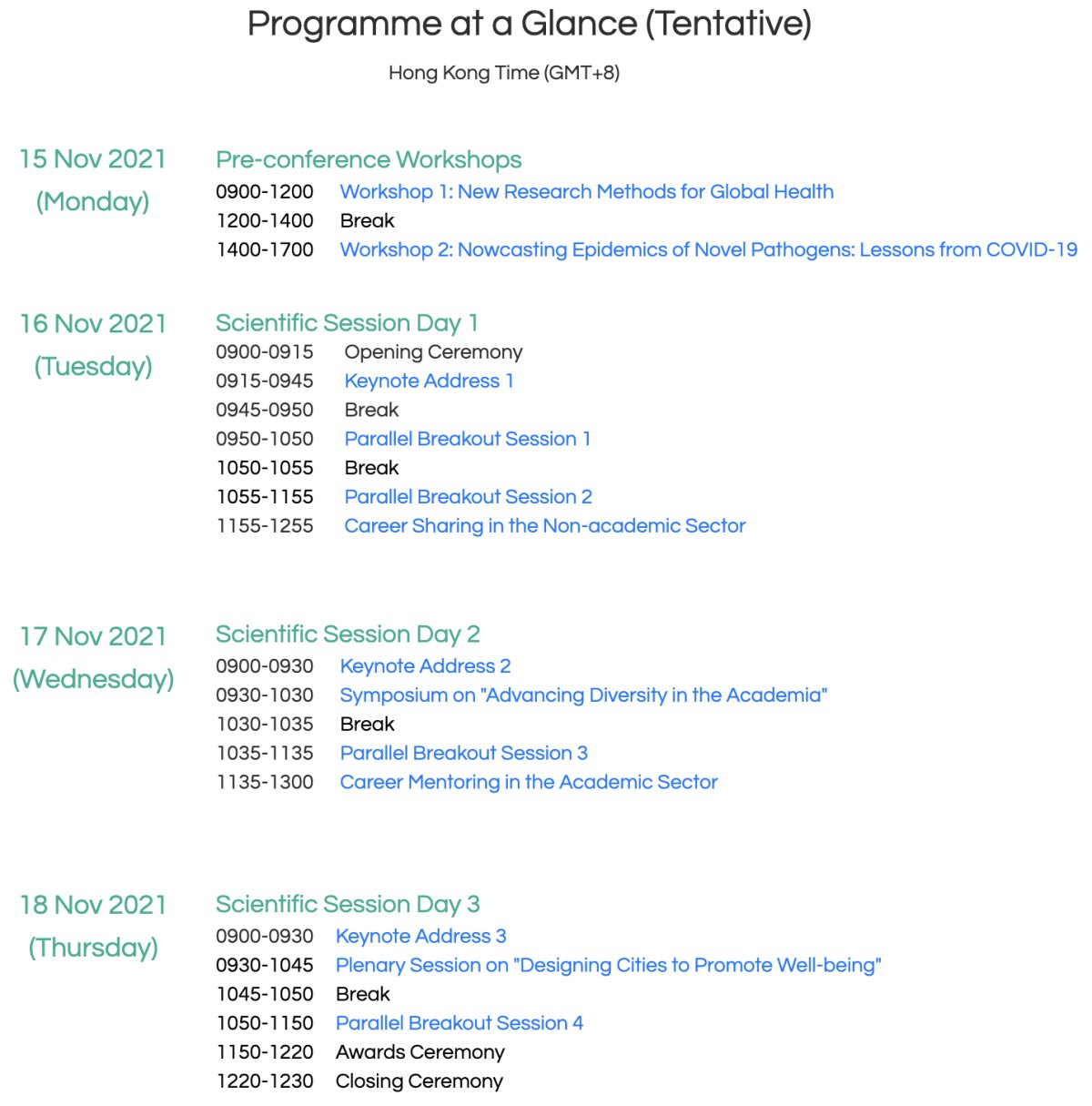 Enquiry
Please contact the Secretariat for APRU Global Health Conference 2021 at (852) 2559 9973 or abstract@aprughc2021.org.
About APRU Global Health Conference 2021
Since 2007, the APRU Global Health Program has been collaborating with member universities to host annual conferences, aiming to leverage the global health education and research of Asia-Pacific universities to address global health issues. The theme of this year is Global Urban Health, hosted by the School of Public Health of the University of Hong Kong from 16 to 18 November virtually.
https://www.aprughc2021.org/
About APRU
As a network of leading universities linking the Americas, Asia and Australasia, the Association of Pacific Rim Universities (APRU) is the Voice of Knowledge and Innovation for the Asia-Pacific region. APRU brings together world-class expertise to exchange ideas and collaborate on effective solutions to the challenges of the 21st century.
https://apru.org/.

---